The revitalization intents to create a pleasant and accessible space suitable for relaxation or meetings for all generations.
The most significant change of the revitalization will be the relocation of the parking spaces closer to Trenčianska Street. The vacated area will be used by pedestrians and visitors to the square. There will be benches, trash cans, and mature greenery to provide shade. New lighting will also be added to improve safety and comfort.
The cycle track will be combined into a two-way lane that will run parallel to the one-way car road from Košická street on the south side of the square.
The architects also envisaged a future tram line running along Košická street in the study. After its construction, the current bus stops in the square will be relocated to the central traffic island, where a common platform for buses and trams will be created.
This project is part of the Bratislava Public Spaces Renewal Scheme – Vivid Spaces.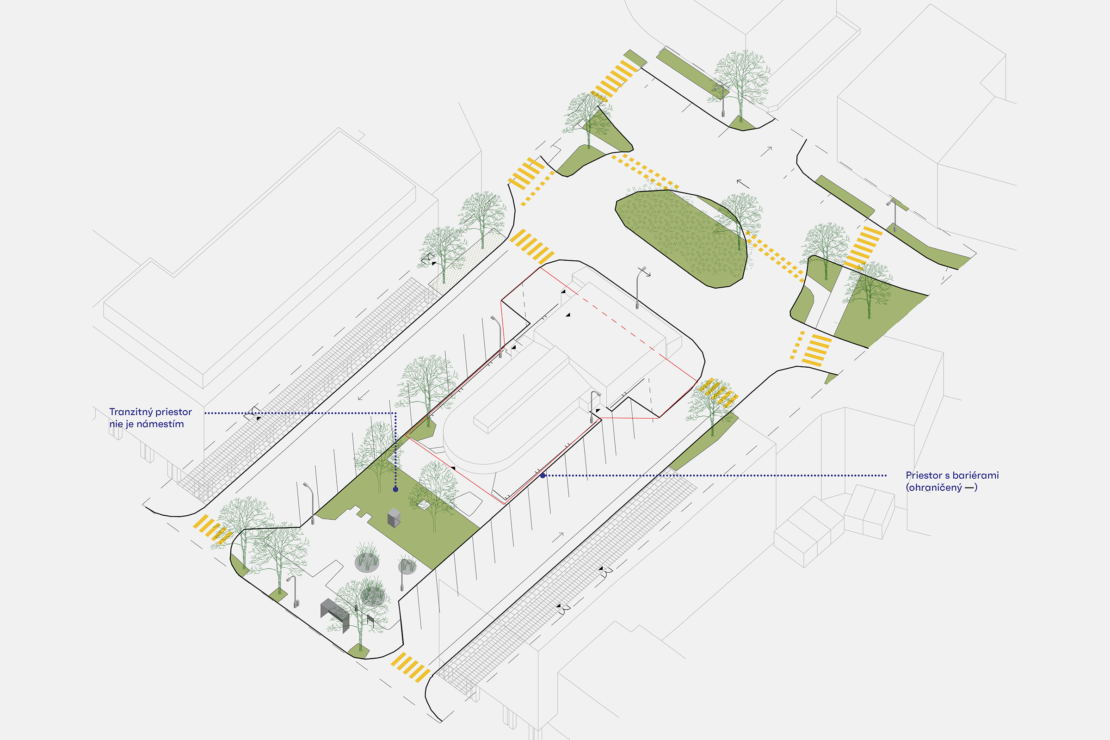 Before
After
Before
After
Mohlo by vás tiež zaujímať