The space behind the Homolova bus stop in Dúbravka has a great potential to make the green area more attractive and to provide a residential function for people living in its surroundings. The public space is designed to improve its microclimatic conditions and biodiversity in the urban environment.
We are sowing a meadow lawn, accompanied by areas of extensive perennial beds and turf, and adding water-permeable stone paths throughout the area. An informal amphitheatre outdoor classroom will be added to meet the needs of a local primary school. There will be an educational trail, an insect hotel or a hedgehog den.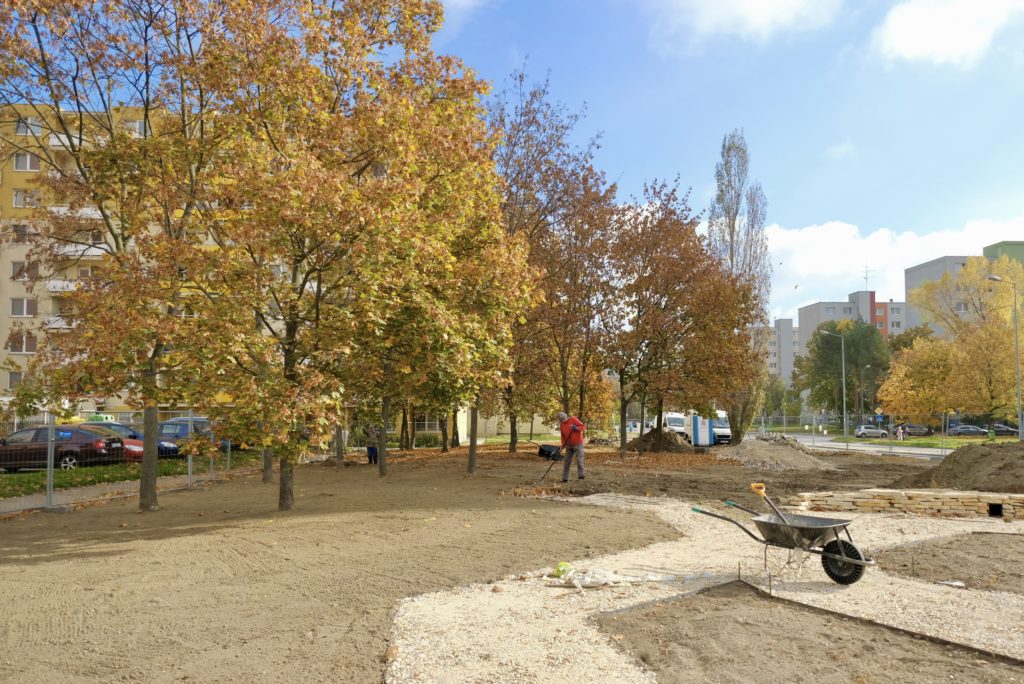 This project is part of the Bratislava Public Spaces Renewal Scheme – Vivid Spaces. 
Mohlo by vás tiež zaujímať