Skatepark Under the SNP Bridge 
The philosophy behind the revitalization of this area was to incorporate multiple functions into the public space. Incorporate skateboarding into the public space to create the most attractive social space for both riders and the general public.
In addition to skateboarders, BMX riders, inline skaters and scooter riders can also use the proposed skatepark. This feature will also be complemented by a fitness station for runners to warm up. The new function and revitalization of the whole area will also bring more security to this increasingly frequented place.
This project is part of the Programme for the public space revitalization in Bratislava – Vivid Spaces. It is the first-ever framework for a systematic change of the public space of the capital on several levels. The scheme is implemented in cooperation with the capital city and the city districts.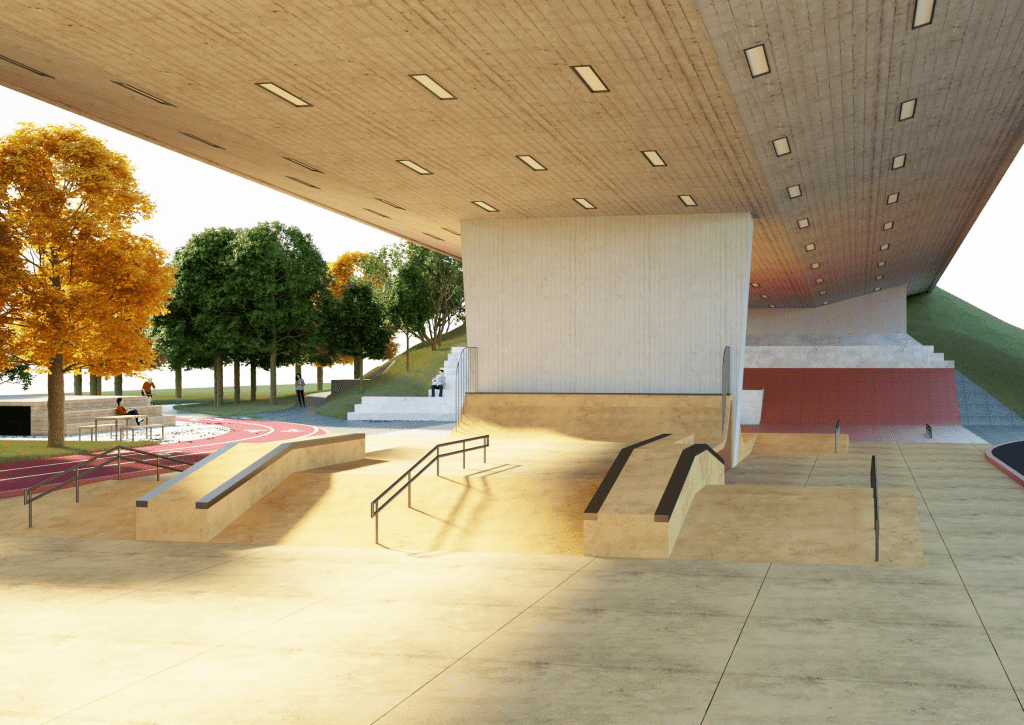 Mohlo by vás tiež zaujímať