People consider Republic Square to be the local center of Petržalka. It will undergo extensive revitalization in the coming years which shall make it an attractive place for relaxation or cultural and social events.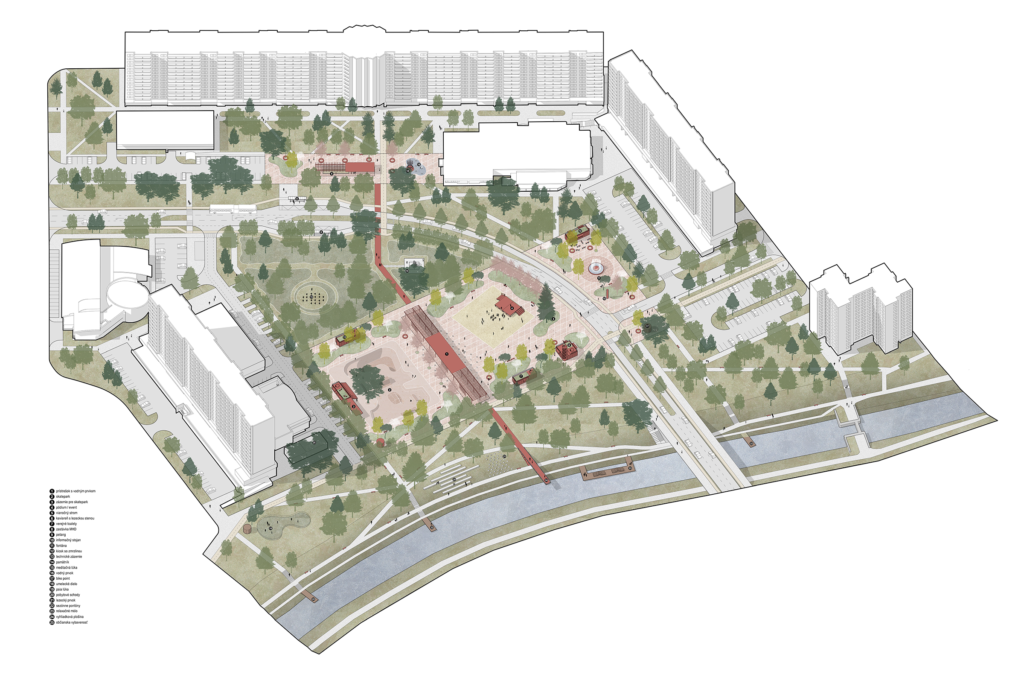 The new form of Republic Square will emerge from the winning design of the architectural competition held in 2022. Gro architekti won the competition. The jury appreciated the fact that the design takes over the existing geometric context of Petržalka. According to the jury, the new Republic Square is set in greenery and the rectangular area suitably concentrates several diverse activities, which can be supplemented by others over time.
The winning design will provide quality public space, new greenery, new bike, and pedestrian transport solutions, and opportunities for culture and sport. A stage and a dog meadow will be added to the center of the square. Stepped seating next to the Chorvátske rameno will improve access to the water. Safer pedestrian crossings and cycle tracks will be added to the area.
Wooden platform with a mist fountain
According to The Evaluation Atlas of the Climate Change Impact in the Capital City of Slovakia, Bratislava Territory, Republic Square is a heat island. There are shopping and administrative buildings, housing estates and paved surfaces such as parking lots and transport infrastructure in its vicinity, which absorb the heat on a hot day and subsequently emit it out.
The mist fountain humidifies the area which is literally overheated in the summer. The wooden platform is mobile and temporary, so that it can be disassembled after the summer months are over. This is an example of simple intervention that helped improve the public space.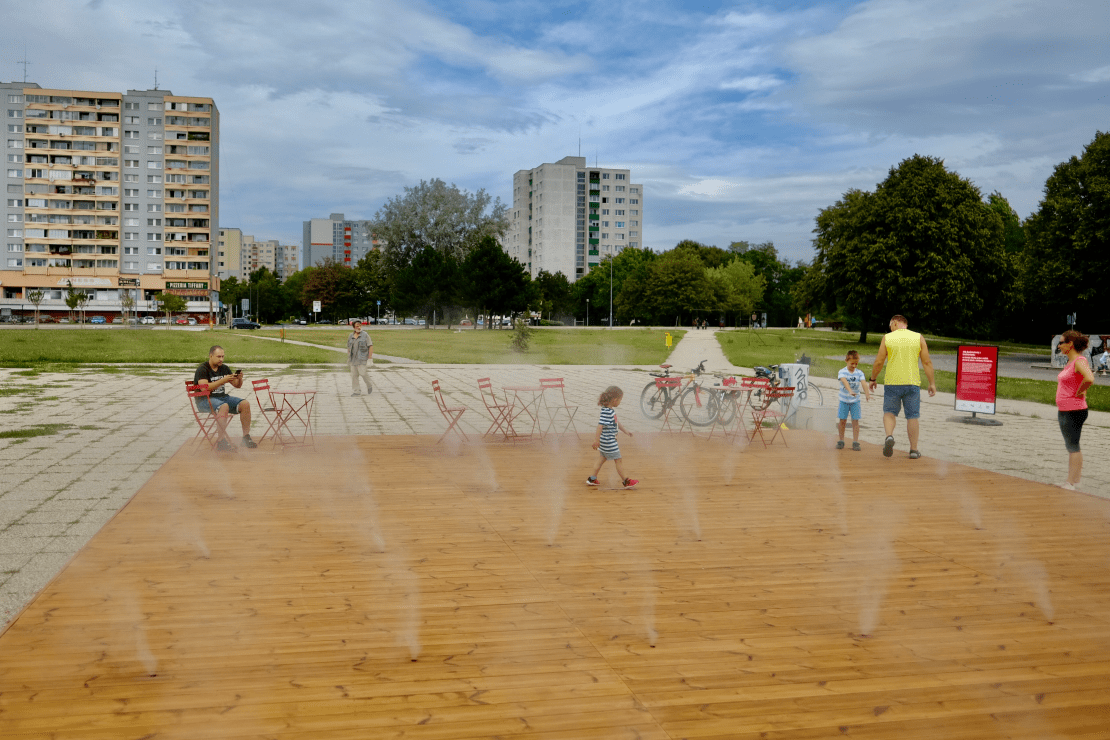 Before
After
Mohlo by vás tiež zaujímať