The park on Legionárska Street will be transformed into a pleasant space for sitting and sports. The park will be especially beautiful during spring when the trees bloom pink.
We will create comprehensive water retention measures in the park that will utilize rainwater from the roofs of the adjacent dormitory. Paved and unpaved areas will be revised, additional greenery, new street furniture and lighting will be added to the cherry blossom trees. As part of the restoration, the foreland of the statue with the bust of Samo Chalupka will be enhanced. The restoration also responds to the lack of outdoor sports facilities in the area, so a new multifunctional playground will be added. The local partner of the restoration is the Slovak University of Technology in Bratislava.  
This project is part of the Bratislava Public Spaces Renewal Scheme – Vivid Spaces.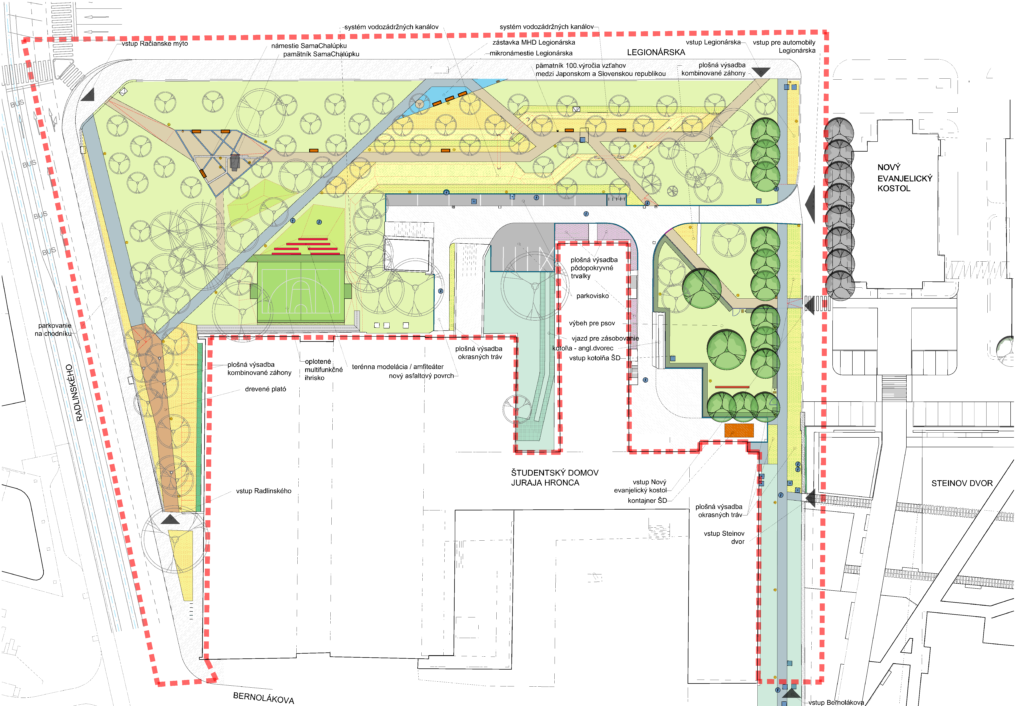 Mohlo by vás tiež zaujímať