Make your surroundings more comfortable. It's your outdoor living room. Create a seating area where you lack one – in the front yard, on the playground, on the abandoned lawn by the house, in an open courtyard. Is there a lack of space for a specific age group in your area? Arrange it! This could be an exercise area, sensory gardens, table tennis tables, playground revitalization, implementation of skateboarding elements.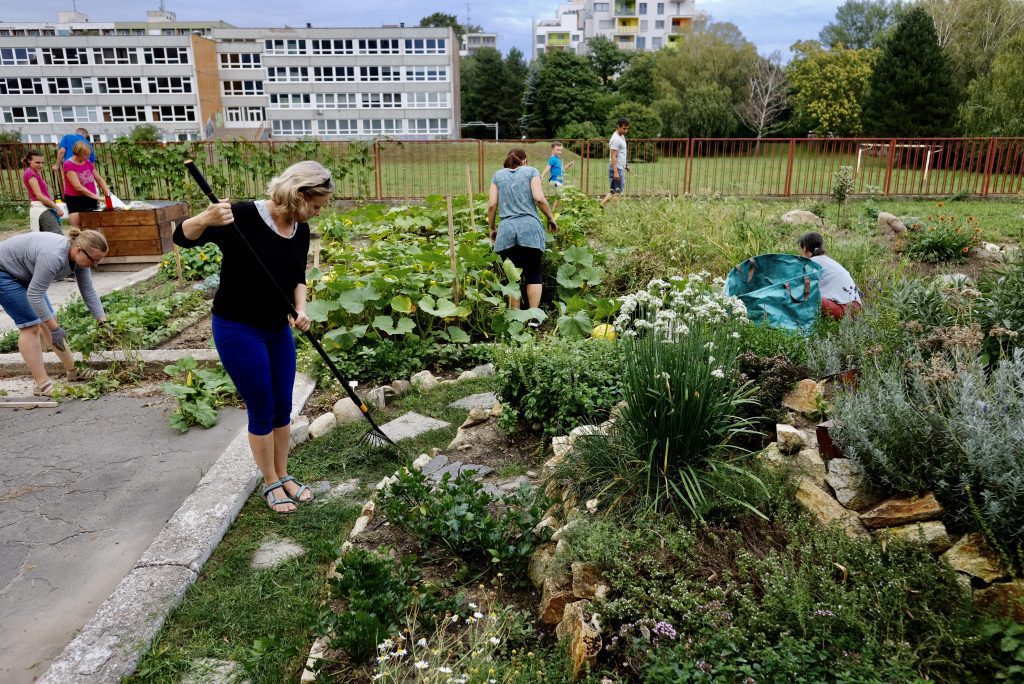 The Bratislava City Foundation in cooperation with the Metropolitan Institute of Bratislava prepared a call for better public spaces. The call is part of the community grant scheme.  
During the pandemic, we are aware of how important public spaces are in our neighbourhoods. Public spaces serve all residents, their quality affects our health and our sense of place. MIB improves the quality of public spaces through long-term projects.  
Now all active residents have the opportunity to improve the public spaces in their neighbourhood. By the end of April, a grant call has been announced which can award your project anything between €2,000 and €10,000 in support. 
In addition to the financial support, you will be eligible for consultations. What public spaces are functional? What will help keep more moisture in the front yard? What are suitable locations for a dumpster if there are no dumpsters in the area?  
Our experts will be available to consult and advise on the legislative processes for obtaining landowner consent.  
If you like a conceptual approach, the MIB has created the Public Spaces Manual, which sets clear rules for the creation and renovation of public spaces. It is freely available to anyone who wants to know how to co-create an attractive and healthy city.
Details about the call can be found on the website of the Bratislava City Foundation.  
The total amount of support: € 100 000  
Amount of support: € 2 000, € 5 000, € 10 000 *  
*In the case the applicant requests € 10 000, they will have to undergo a mandatory consultation of the project plan with the MIB and demonstrate its sustainability and social inclusiveness  
The call is open to individuals or NGOs.
The call is open until April 30, 2021.
Documents to download:
Mohlo by vás tiež zaujímať